Board of Trustees
The UUCD Board of Trustees oversees church operations and legal responsibilities. The Board has seven members, with staggered three-year terms. Incoming Board members are elected by the congregation at its Annual Meeting in late spring and take office on July 1st.
Congregants are invited to attend Board meetings (second Mondays [skipping July], 7-9pm, Library) and monthly Congregational Conversations (Sept.-May).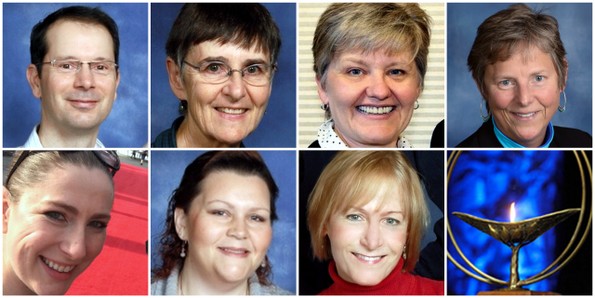 2018-2019 Board Members
Walter Fulde, Board Chair
Barbara Clutter, Vice Chair
Liz Garman
Karen Klussendorf
Odessa MacLean
Tamara Range
Claudia Utts-Smith
Nominees: Posted each year in anticipation of the Annual Membership Meeting.
Agenda
Agenda for the upcoming/recent meeting. Attachments available in electronic form by request: office@uudavis.org
Minutes
(PDFs posted when available)
2018-2019
August
September
October
November
December
January –no meeting was held
February
March
April
May
June
Annual Meeting
Board Covenant
We, the Board of the Unitarian Universalist Church of Davis, covenant together to listen and communicate respectfully, allowing all voices and with trust to each other and to the congregation. We pledge to work to fulfill our responsibilities to each other and to our ministers, staff, and congregation with vision, honesty, and integrity. We pledge to act in friendship and love with reverence for our Unitarian Universalist values within our congregation and in the world.
Adopted by the Board of Trustees on September 14, 2015