Ministers and Staff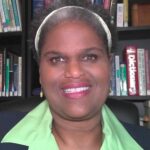 Interim Minister, Rev. Connie Simon
Member Pastoral Emergency: 530-564-8070
I was born and raised in Oxford, a small borough in southeastern Pennsylvania. My father was a WWII veteran and steelworker who died days before my eighth birthday. My mother was a seamstress and organist/choir director at the Presbyterian church we attended. I inherited my father's love of travel and my mom's talent for music and love of learning. I played the piano for all the school choruses and the saxophone and clarinet in marching band. Because I began school a year early and finished high school in three years, I started college as a music major at the age of 16 with the intention of pursuing a career writing movie scores.
After completing a degree in Telecommunications, I received a full academic scholarship to Northeastern University School of Law. I served for six years as Counsel to the Commissioner of Revenue and then spent 15 years in the telecommunications industry. I spent time as a small business owner and working in banking and for a non-profit before going to seminary. In my 40-year career, I've been a lawyer, a political consultant, an event planner, professor, realtor and social worker. At the heart of each of these careers has been my desire to serve others and make this a better world.
I enjoy being around people, especially to share a meal, watch a sporting event, laugh or make music. And I am an introvert so I also treasure my alone time when I can read, rest and recharge. I have a wide variety of interests and hobbies including sewing, scrapbooking, writing and genealogy. During seminary, the chair of my Intern Committee describes me as being in "constant, constructive motion."
I haven't married yet and didn't have children, but I am a proud "auntie" of nieces, nephews, great-nieces and great-nephews ranging in age from 12 to 57. Both my parents, brothers and all my aunts and uncles are gone. Most of my extended family is still in the Delaware Valley and remains close. Because of my travels, I have good friends in all corners of the country. My constant companion is Rev. Dr. Janeetha Ridley ("Ridley" for short), a six-year-old Brussels Griffon mix I adopted during the pandemic.
I am deeply committed to Unitarian Universalism and its potential to transform our world. For that reason, it is important to me that I serve our faith. I am on the boards of the Meadville Lombard Theological School, the UU Ministers Association, and the UU Studies Network. I facilitate small groups for those in ministerial formation, conduct workshops and webinars on UU history, and am the editor of the Dictionary of Unitarian and Universalist Biography. I have served at the UU Fellowship of Lower Bucks, the Unitarian Society of Germantown, and the First Unitarian Church of Cincinnati. I am delighted to be with you at the UU Church of Davis for the next two years.
If you ask my friends, colleagues or congregants to describe me, I suspect they'd say smart, kind, insatiably curious, personable, loving, caring, organized, capable and a leader. Those who are very close to me might add eccentric and maybe even goofy. When I describe myself, I quote the author SARK and say, "I'm a creative spirit. I just came here to help."
I'm looking forward to getting to know you!
Rev. C
---
RELIGIOUS EXPLORATION (RE)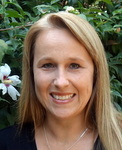 Religious Educator: Kate Logvy
re@uudavis.org  / auction@uudavis.org (Auction Coordinator)
Part time, primarily works Sundays.
Since 2017, her efforts have ensured that we have reliable childcare, safe spaces, Religious Education programming and staffing, and a welcoming environment for families!
Youth Director: Sophia Belvoir
re.youth@uudavis.org    Part time; primarily works Sundays.
---
MUSIC MINISTRY 
music@uudavis.org        Part time.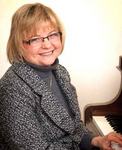 Music Director, LuAnn Higgs, (Formerly Pianist & Digital Audio Choral Technician) a Davis native, is Director of the Davis Children's Chorale and interim accompanist for the Davis Community Chorale.  She can be found as a Staff Accompanist for California State University Sacramento, where she frequently vocal directs the Department of Theatre and Dance's musical productions.  She is also the Director of the Congregation B'nai Israel High Holy Day Choir in Sacramento.  She has completed some years of study at UC Davis, CSU Sacramento, and at die Hochschule der Musik und darstellende Kunst in Vienna, but her main influence and muse was pianist Louise Savage, currently of Boulder, Colorado, whom she studied with for many years.  In Davis, you may have seen her on the stage in many Davis Comic Opera Company productions, also as accompanist for "Citizens Who Care" fundraisers. LuAnn teaches both voice and piano privately in her home studio in Sacramento.
Juuliebells Handbell & Handchime Co-Director: Linda Birse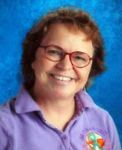 Linda Birse: After Linda earned her BA in Music and a Standard Secondary Teaching Credential, she taught vocal and instrumental music for many years in Esparto, Bakersfield and Davis.  While teaching fulltime, she earned her MA in Education/Counseling and a Multiple Subjects Credential, as well as a Pupil Personnel Services Credential.  Linda taught 5th grade for 16 years at Patwin Elementary, having her students perform musical comedies that she wrote.  In 2013, Linda joined the Juuliebells as a ringer, began conducting in 2016, and became co-director in 2018.
Juuliebells Handbell & Handchime Co-Director: Kyria Boundy-Mills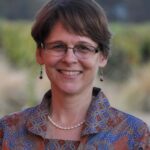 Kyria joined the Juuliebells in 2014, and became the co-director in 2021. She minored in music at Hope College in Holland, Michigan, with an emphasis on piano performance. She was the accompanist for the Willett Elementary School Chorus from 2006 to 2013, and has accompanied the seasonal UUCD Family Choir. Since 2016, she has played keyboard with It's About Time, a 17-piece community jazz big band.
Juuliebells was established in 2010 by Barbara Meixner, Director.  
---
OFFICE STAFF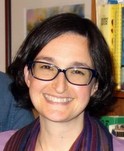 Congregational Administrator: Mandy Dawn
(530) 753-2581 (leave a message), office@uudavis.org / rentals@uudavis.org
Full Time (M-F, 9am-5pm);
Answers emails, 9am-3pm, Monday – Thursday.
My position serves as a point of welcome, contact, and connection for visitors, newcomers, Members, Friends, Staff, and other organizations.  I support the work of UUCD staff and leadership through communication, publications, calendaring, and collaboration.
As Administrator, I work with our Financial Manager as part a team that supports the financial workings of the church, including budgeting, bill pay, payroll, hiring, and rental contracts.  We also work to support the Financial Officer, Stewardship Team, and Human Resources.
Along with the Facilities Manager, my position helps to support the Operations Co-Chairs, who in-turn support the Board vision by problem-solving as issues arise.
I've worked at UUCD since 2004, after completing my Masters at UC Davis.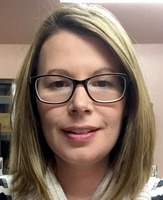 Financial Manager: Debrah Olsen
Part time, two days per week (usually Tuesday and Thursday).
Working with the Congregational Administrator, Financial Officer, and Operations Co-Chairs, I provide accurate accounting and business records utilizing generally accepted accounting practices and standards for nonprofits.  I've worked at UUCD since 2015.
Financial Manager Essential Functions (partial list; for a full list, contact office@uudavis.org):  Implements financial policies and practices put in place by the Board of Trustees.  Follow Generally Accepted Accounting Practices (GAAP).  Maintains appropriate and accurate financial records for the Church.  Prepare monthly financial reporting package and budget preparation.  Timely prepare and report local, state, and federal taxes.  Process quarterly and annual payroll tax reports as required.  Receive, record, and ensure acknowledgment of all gifts, donations, and cash receipts.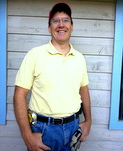 Facilities Manager (Maintenance, Repairs, Security): Chris Hendrix-Chupa
(530) 753-2994, facilities@uudavis.org
Half-time.  Meetings by appointment.
I support the use of the church buildings and grounds by ministers and staff, church members and friends, renters, and the general public by: maintaining and repairing the buildings and hardscape in order to keep them ready for use; providing facility access; resolving accessibility, building security, and site safety issues; assisting Grounds volunteers as needed; and coordinating rental assistance, A.V. assistance and/or cleaning assistance as needed. I work in collaboration with the Church Staff and Operations Co-Chairs.
Davis resident since 1990. Native of Idaho.  University of Oregon (BA, English, 1989). Caretaker at UU Church 1993-1995. 17 years experience in academic support services at UC Davis Registrar's Office. 10+ years experience in facilities and rental management, maintenance, repair, janitorial, and grounds maintenance.  Skills include: light carpentry, painting, bilingual in Spanish.  Hobbies include: travel, learning languages, arts & crafts, attending theater performances, renaissance faires and comics conventions with my wife and daughter.