Quilting Bee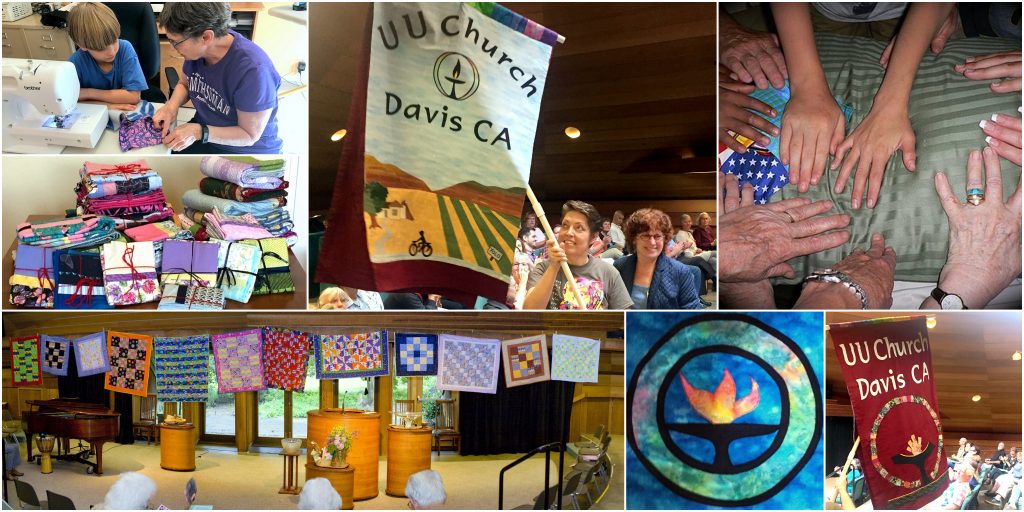 Learn to quilt! We have beginners and experts, and often share a potluck as we work.
Second Saturdays, 3-6pm at a congregant's house.
We make bed-sized quilts for Progress Ranch boys (44 and counting); lap quilts and pillowcases for older members of our church community; small quilts and pillowcases for UUCD child dedication ceremonies; small quilts and pillowcases for nearby communities affected by fires; lap-quilts for YIIN fundraiser; a lap quilt for the Balazs scholar; small quilts, pillowcases, and preemie pads for children in challenging situations; quilted coasters/ornaments for ministers to give to church members in need of comfort; stoles for intern ministers; the new UUCD Banner for the UU General Assembly parade.