Justice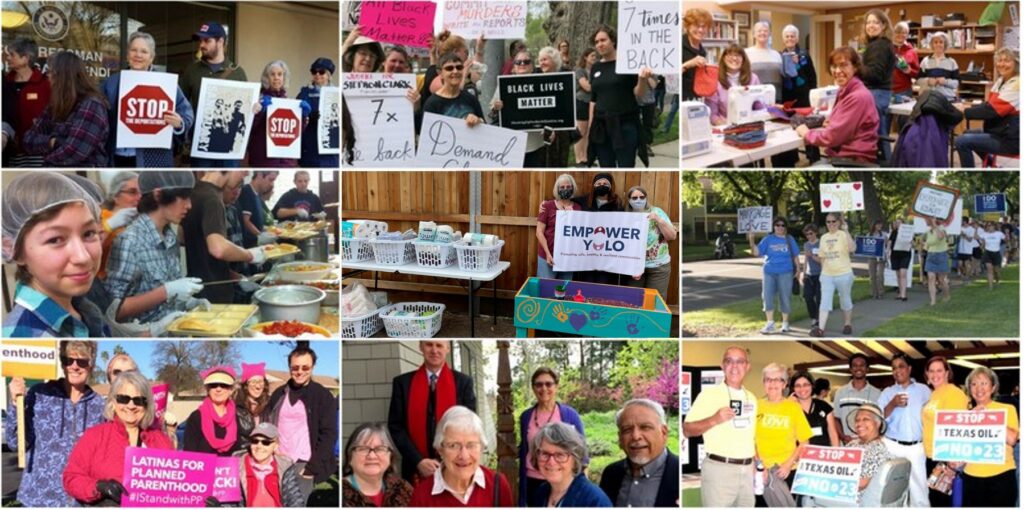 We have a legacy of "deeds not creeds." Our work for a better world calls us to unexpected places as we harness love's power to stop oppression. Unitarian Universalists put our faith into action through service projects, education, fostering sustainable living, and nurturing international understanding.
Our justice efforts are grounded in our call to break down divisions, heal isolation, and honor the interconnectedness of all life and all justice issues.
We work for social justice in a variety of ways, including organizing service projects, working for environmental sustainability, learning about and confronting oppression in our society, and sharing our offering with non-profits whose values align with our church.
There are many ways that we give back to our community. Sunday Religious Exploration Social Justice Projects are a hands-on way for children and youth to contribute to their community. Davis Community Meals cooks and serves monthly dinners for people in need. Heart of Davis oversees the UUCD volunteers who provide cold-weather shelter and hospitality to homeless people in the Davis community.