Become a Member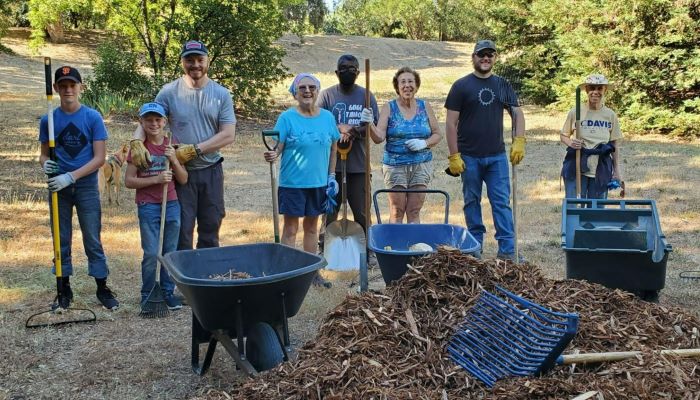 Membership in this Church is understood to be a covenantal relationship in which members come together as a community to learn and grow, to worship and serve, and to grieve and celebrate. Members agree to participate in the life of the Church and to support it with their gifts of time, talent, care, and money. The Church, in turn, pledges to support each member's spiritual journey by making possible rich and varied opportunities for shared worship, religious exploration, community service, social justice, and social action.
Official membership is not required for most activities at UUCD. Non-Members may attend worship, events, and/or groups at UUCD.  But when you feel like this is your spiritual home, or you want to find out more to decide if it is, we invite you to participate in the Journey to Membership at UUCD:
There are 3 Sessions (No need to sign-up or register; just show-up.)

Getting to Know YOU (share a little about you & your faith journey),
Feb 12 or April 9, 2023, starts 15 min after Worship,
in the Library or on zoom.
Get to Know UU (Unitarian Universalism)
March 12 or May 14, 2023, 15 min after Worship,
in the Library or on zoom.
UUCD 101: Learn about THIS church,
Tuesday, April 4, 6pm, event with food,
in the Library or on zoom.

Sign the Membership Book.
Participate in the New Member Ceremony during Sunday worship.
Continue to engage and grow as a Member of our congregation.